About Tacky Jack's - Gulf Shores
Tacky Jack's - Gulf Shores is a Seafood restaurant located at 240 E 24th Ave in Gulf Shores Alabama. They offer good service, a cool bar, craft beer, wine, gluten free menu options, vegetarian menu options, live music, outdoor seating, TV's, Free WIFI, and much more. Click here to view Tacky Jack's - Gulf Shores's Online Menu and Customer Reviews. We also have Contact Information and Driving Direction to Tacky Jack's - Gulf Shores if you need them.
Coronavirus (COVID-19) Alert Dine-in and hours of operation may be affected. Please call for curbside and delivery options.
Bar
Catering
Craft Beer
Curbside Pickup
Dine-in
Free WIFI
Gluten Free Options
Live Music
Outdoor Seating
Parking Available
TV's Sporting Events
Vegetarian Friendly
Wine
This restaurant has an overall rating of 4.5 stars based on 5 user reviews.
Add Review
Rating
4.5 Stars
Tacky Jack's - Gulf Shores Menu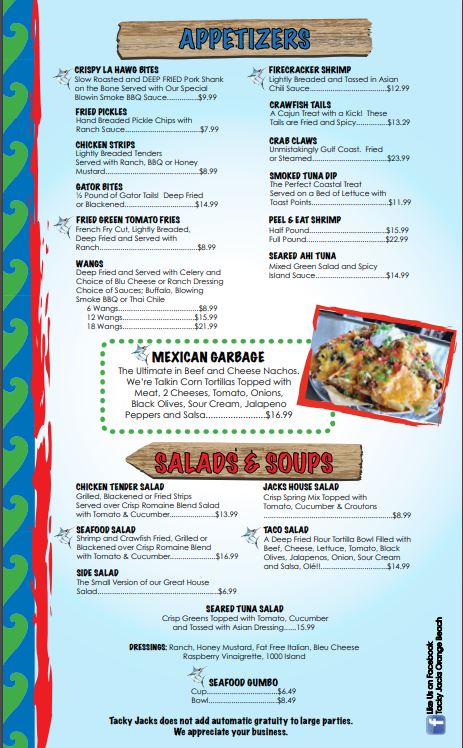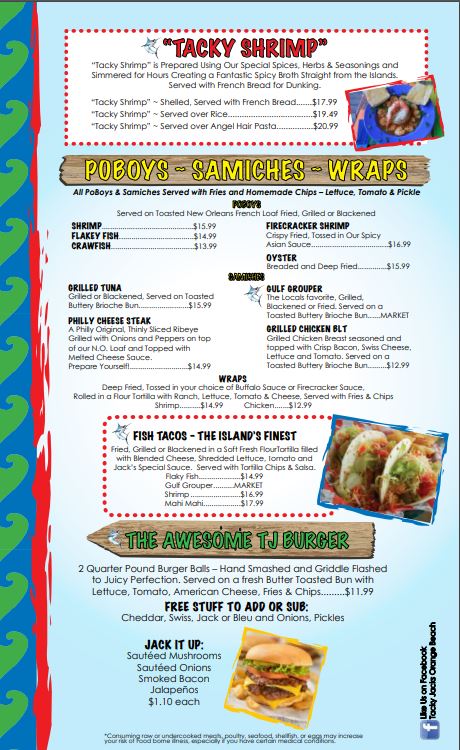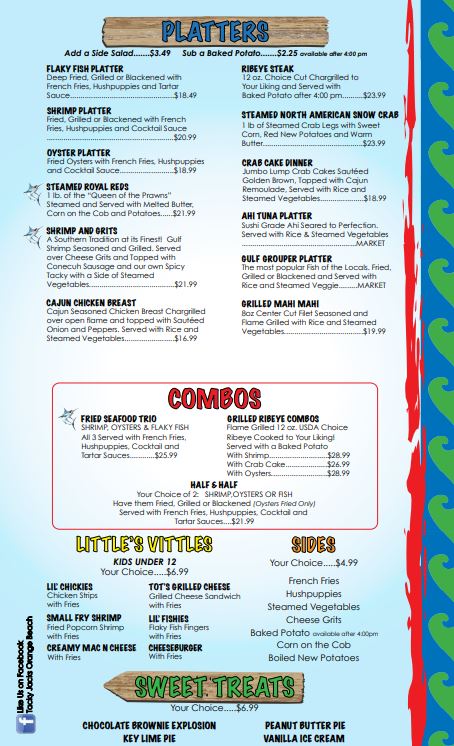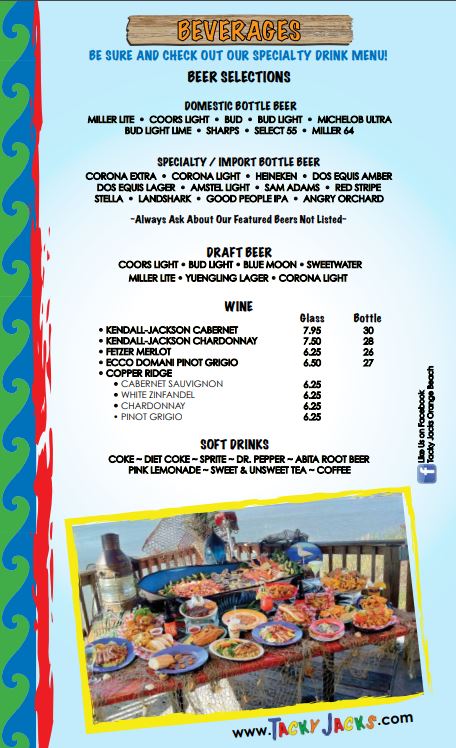 © Copyright 2022 | Meet the Developer